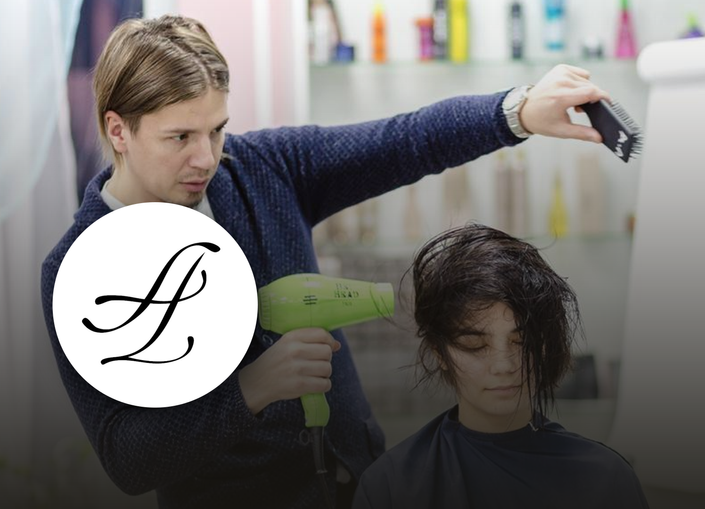 Free hairdressing tutorial video: the anthology of bangs
A hundred and one tips for cutting perfect bangs
What is the training about?
71 minutes of valuable information with no rubbish

5 types of bangs + basic theory (partings, cutting lines, elevation and distribution, and the results to expect in different cases)

Detailed comments in plain clear language

Frequent mistakes analysis

Schematic diagrams

Blow dry and styling
Your Instructor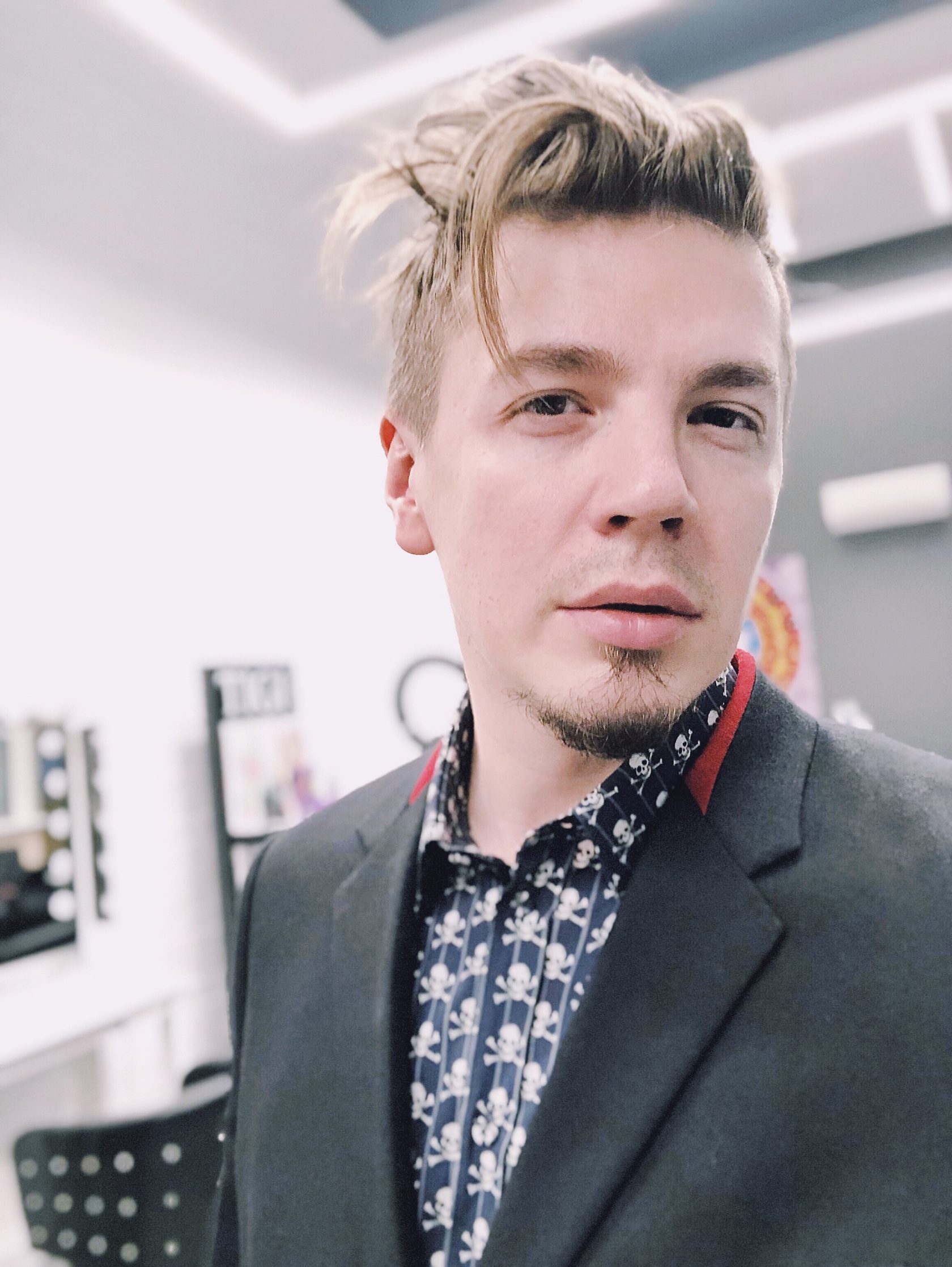 I started in the early 2000. We had poor Internet with no VK, Instagram or YouTube, just a significant information gap, few brands of cosmetics and clients, that were totally different.
l shudder to think of that.
However, time went on. And my moving to Moscow appeared to be one of the greatest boosts. I was dragged into the vortex I could not even dream about: interesting studies, beauty salons, fashion shows and shoots, TV job experience, and amazing work with famous actors and show biz reps.
I was so lucky to learn from the best artists of hairdressing and beauty culture: Bill Watson, Hide Saiga, Cos Sakkas – a TONI&GUY International Artistic Director. To my mind, these are the best brand reps. Uwe Breuer – an outstanding leader of hairdressing industry, who has been working in Vidal Sassoon's Schools and Academies over 20 years. Pascal Van Loenhout – an ex Artistic Director of TONI&GUY, a Belgian, who returned to Antwerp and launched his own brand, an artist and trendsetter haunted by the western hairdressing fashion press. Michael Shaun Corby – an American stylist who is in great demand by top celebs and has his own salon in Beverly Hills. Tracey Hughes – an Australian top-stylist, a unique individual and one of a kind, who can easily win a few rewards at a time – Best Collection, Best Colorist, Best Business Project and so on. Sam Overton – an Englishman living in Australia, the ambassador of several brands including his own one, a brilliant artiste I have a lot to learn from. Frankly, there are many others to learn from.
After a while, I started educating and went around the country with trainings and seminars. That was before I launched ARTEMLUBIMOV trademark and Moscow Academy of stylists and hairdressers. Lots of students not only from Russia and CIS countries, but also from Europe, America and even Australia came to learn at the Academy.
But my soul was so sore, as I knew that coming to Moscow for studying is not generally accessible to all. Some people can be lacking money, others need spare time, and the rest are busy with husbands, small kids and families.
This is how I created Online School, where I built up a clear step-by-step guide how to become a top-tier specialist from ground zero, so that people from around the world with access to the Internet could afford effective and high-quality education, which is inexpensive in addition.
We have over 3000 students for today, and they all provide a great amount of rave reviews. That's saying a lot, including the fact that I'm reaching my goal – even partially – to make people more beautiful with help of well-educated professionals.
- The owner of ARTEMLUBIMOV trademark.
- The founder and Art Director of Moscow Academy of stylists and hairdressers named ARTEMLUBIMOV.
- An internationally well-known stylist with over 17 years of experience in beauty industry and 8 years of educational activity.
- An author of numerous seminars, trainings and courses.
- A dynamic public speaker at business events.
- The author of the "Handbook for beginning hairdressers: the way to win the clients' hearts".
- Artem Lubimov visited a lot of Russian cities and near-abroad countries with his stunning show and trainings. This list is obviously incomplete: Belgrad, Saint Petersburg, Samara, Ukhta, Ulyanovsk, Murmansk, Kiev, Kemerovo, Yekaterinburg and many others.
- For many years Artem Lubimov has been a top-stylist at different fashion shows: R.Rimer, Sado, Norsoyan, Poustovit, Arsenicum, Anna Miminoshvili and others.
- His portfolio consists of the best collabs with celebrities: Kristina Orbakaite, Yelena Khanga, Alena Vodonaeva, Lera Kondra, Victoria Daineko, Ekaterina Vulichenko, Mikhail Galustyan, Sergei Svetlakov, Olga Budina and many others.
- A revolutionist and a philosopher with indisputable sense of style, shape and texture. Haircut and dyeing are his thing.
- Over 17 million hits on YouTube.
Course Curriculum
The Anthology of Bangs
Available in days
days after you enroll